Despite climate change being a very real threat for many people living in Nigeria, the turn-out at the protest in the country's largest city is low.
There are currently around 30 protesters at the event in Lagos, each carrying a placard warning of the dire consequences of rising global temperatures.
Lagos is a coastal city and sea levels are rising, but many people live in abject poverty so climate activism is not top of their priority list.
Most people are too busy hustling to make a living to protest.
But in the capital, Abuja, it's a very different story.
Hundreds of people have turned out for the strike, many wearing green Action Aid t-shirts.
Several protesters carried a large sign which reads: "There is no climate justice without gender justice."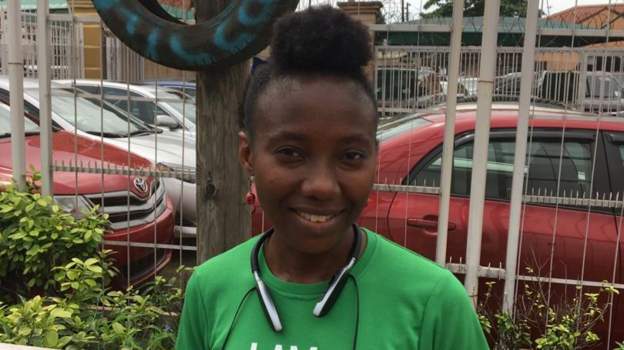 Seye Adegbeye, 37, is at the Lagos protest.
She told the BBC: "I'm here today because this is important, we have 12 years to turn things around.
"I've lived in Lagos 20 years and in that time I've noticed that every year water levels get higher and flooding here gets worse and worse.
"The city is also getting hotter and hotter.
"Even though there aren't many of us here today, I'm hoping our government will hear our requests and implement policies such as increasing the number of trees that are planted around the city."